2019 Rummage Sale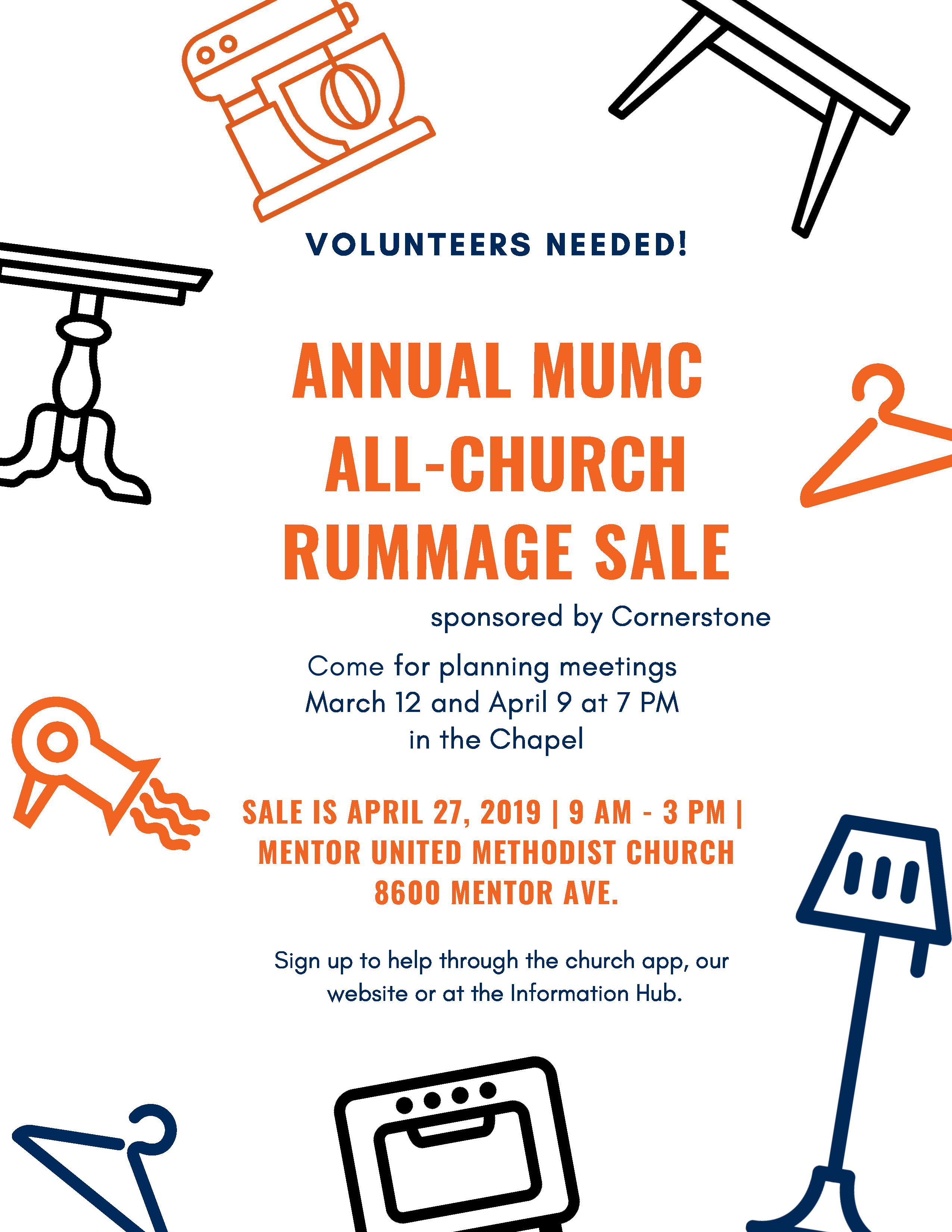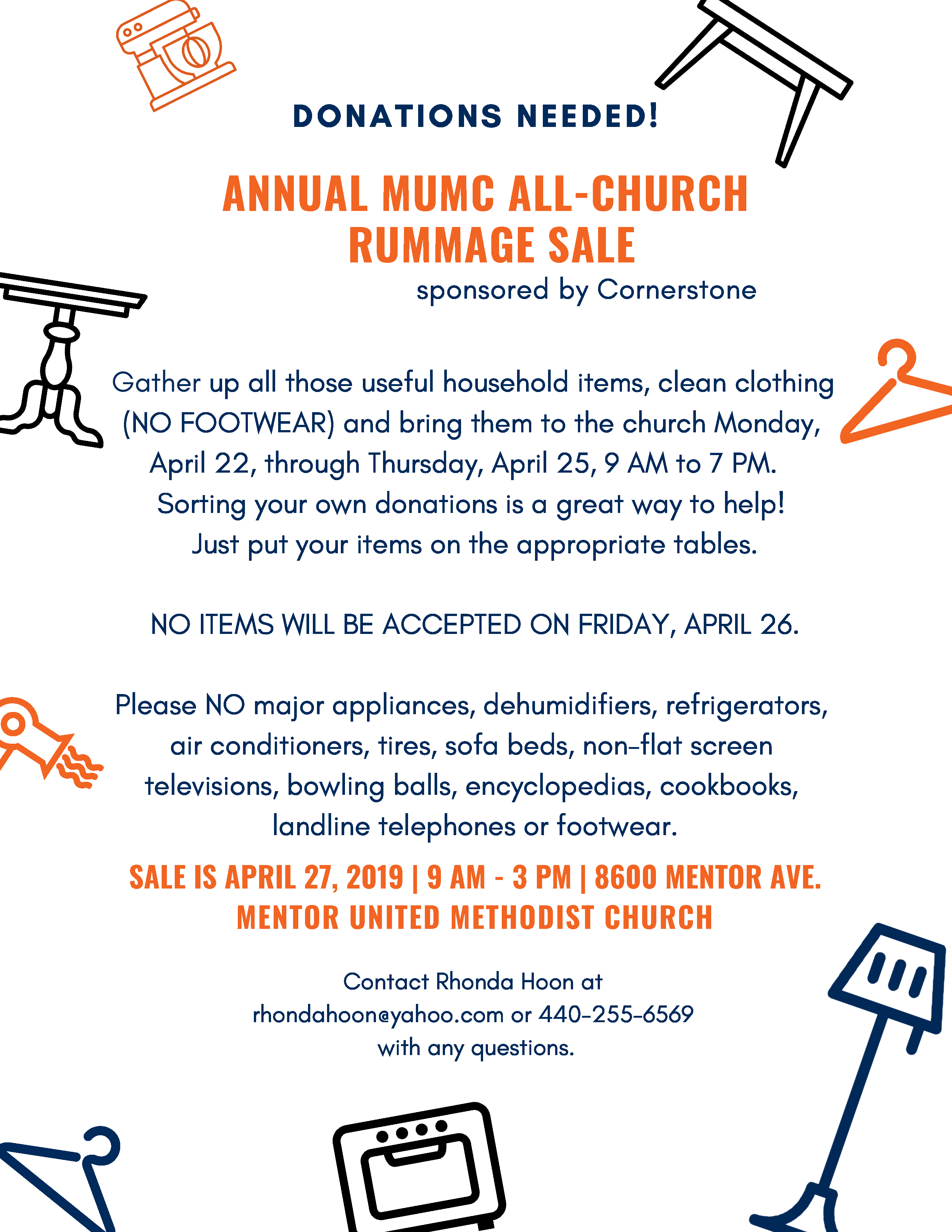 2019 Annual All-Church Rummage Sale
April 27, 9:00 AM to 3:00 PM
Attend planning meetings March 12 and April 9 at 7 PM in the Chapel.
Hear Ye, Hear Ye! Come one, Come all!
Gather up all those useful household items, clean clothing (NO FOOTWEAR) and bring them to the church Monday, April 22, through Thursday, April 25, 9 AM to 7...
Click here to read on.