2019 Thanksgiving Dinner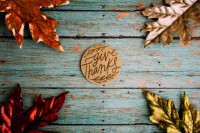 Please click the links below to help with the 2019 Annual Community Thanksgiving Dinner. The dinner is free and is held on Thanksgiving Day from 11 AM to 2 PM. All are welcome to share in the meal!
Click here for instructions...
Click here to read on.