Advent Reading Plan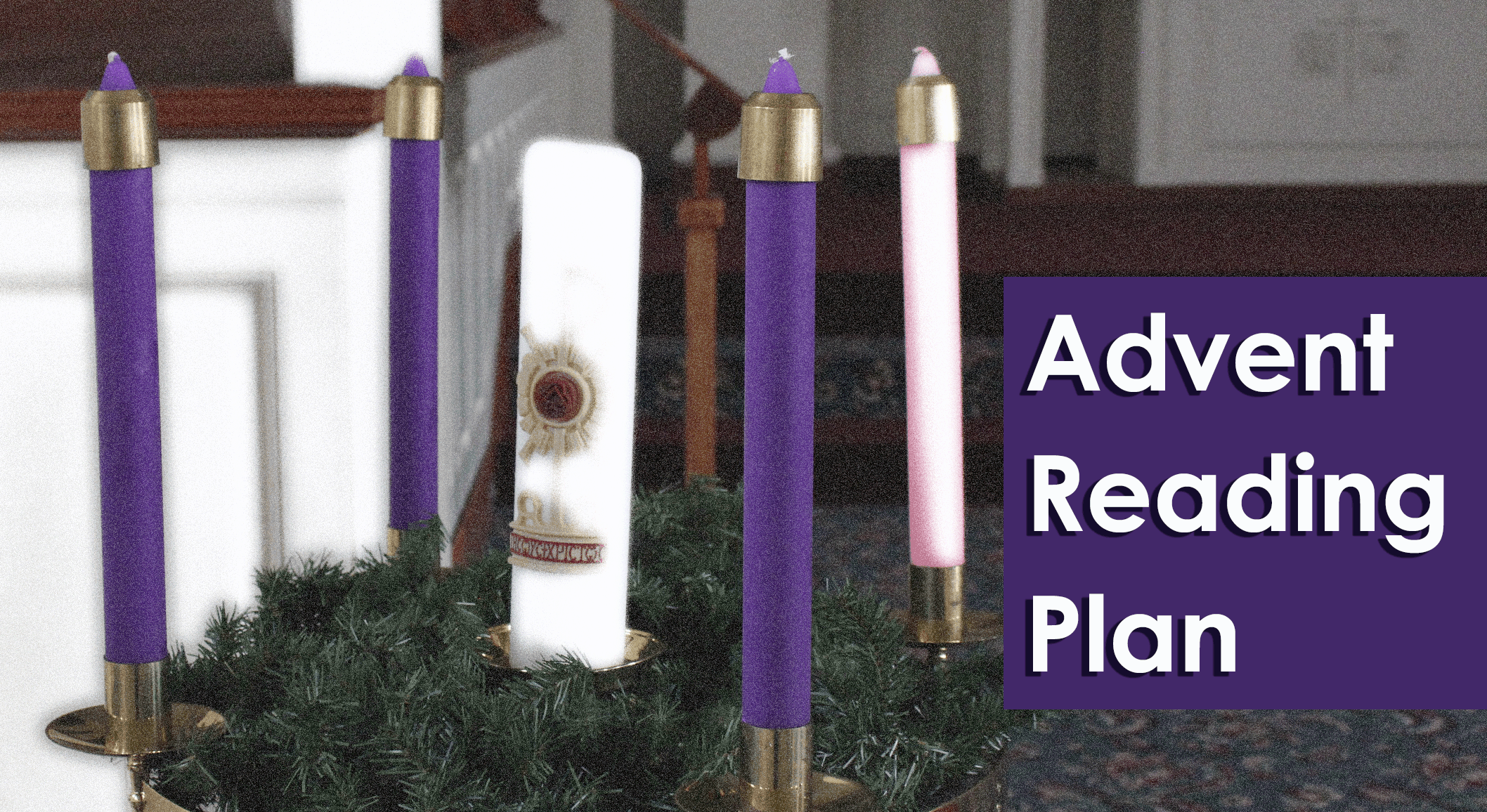 During this 22 day season I encourage you to read the scriptures related to the birth of Jesus. I have put together a reading schedule for each day of the season. Take some time to read the daily passage asking these 3 questions:
1. What does it tell us about God?
2. What does this say about us human beings?
3. What has God done about this and what does he expect of us?
Perhaps you can do this as a family using an easy to read translation, e.g. the "New Living Translation." Whether alone or with others, seek to make this a practice during this special season. - Pastor Kurt
01-Dec Jeremiah 33:14-16
02-Dec Isaiah 2:1-5
03-Dec Zephaniah 3:14-20
04-Dec Isaiah 35:1-10
05-Dec Luke 1:5-25
06-Dec Malachi 3:1-4
07-Dec Luke 1:26-38
08-Dec Isaiah 7:10-16
09-Dec Genesis 1:1-2
10-Dec John 1:1-5
11-Dec Isaiah 9:2-7
12-Dec Luke 1:39-45
13-Dec Luke 1:46-56
14-Dec Luke 1:57-66
15-Dec Luke 1:67-80
16-Dec John 1:6-9
17-Dec Matthew 1:18-25
18-Dec Isaiah 11:1-10
19-Dec Luke 2:1-7
20-Dec Micah 5:2-5
21-Dec Luke 2:8-14
22-Dec Luke 2:15-20
23-Dec John 1:10-13
24-Dec John 1:14