Cornerstone is a new take on fellowship.

Cornerstone is for all ages and all stages of faith-life here at MUMC,
from children to teens to grown-ups (and not-so-grown-ups)!

Cornerstone provides opportunities for fun, spiritual fulfillment and service to others
in an atmosphere of Christ-centered discipleship.
That's our mission.


Rummage Sale 2019 Report
As money continues to trickle in, we are happy to report that this year's sale has netted over $9000. Funds will be used to support the missions of our church as well as other endeavors by individuals or groups that request help from Cornerstone. We thank the legions of volunteers that worked tirelessly to make the sale a success, as well as Howard Hannah for supplying the truck to take unsold items to the Salvation Army, and to the ReStore in Eastlake and the Lake-Geauga Furniture Bank for coming and taking items they could use at the end of the day. However, as Paul Harvey would say, here's "The Rest of the Story."
Hundreds of community members visited our church that day. For many, it might have been the only time they would be in a church all year. They were greeted by smiling, welcoming people. Items that were destined for a landfill found a new home. The preschool classes toured the rummage sale and were taught about the value of reusing and recycling. Hope Chest received cash from the items donated. Newcomers stepped up to volunteer. Many were not members of our church but they were invited by MUMC members. Veterans of the sale met new people and learned things about those they already knew. Bibles and other reading materials left over from the sale were given to those who attended More Than A Meal that evening. We were assisted in emptying our truck by youth from the Painesville Assembly of God. Finally, working next to people with a common goal is its own reward. You can't put a price on fellowship! See you next year—the last Saturday in April!
Check out Cornerstone for upcoming events for all ages!
For more information, contact: Larry Hoon or Jo Ann Greiner


Below are photos of the tour of Progressive Field.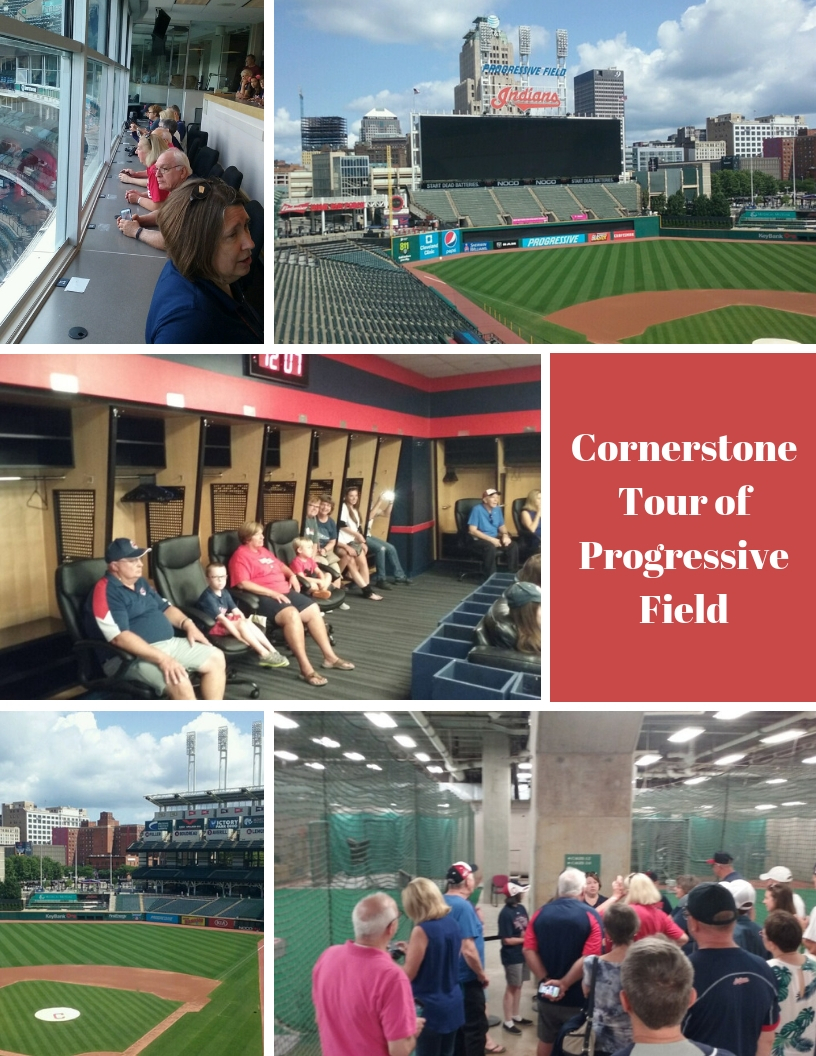 See our trip to historic League Park:
League Park from MUMC on Vimeo.



See our trip to the Warther Museum below:
Cornerstone Warther Museum from MUMC on Vimeo.