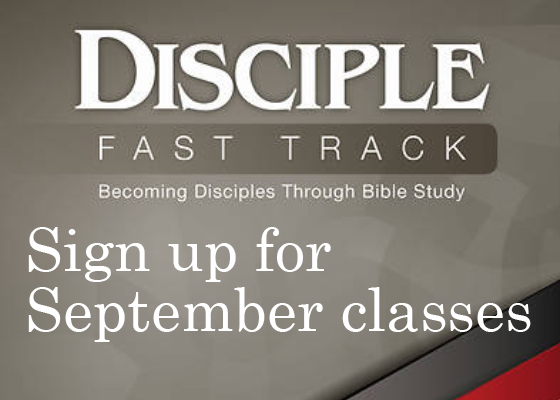 Disciple Bible Classes
Please contact Pastor Quincy at 440-255-3496 ext. 111 or Email Pastor Quincy to sign up for Disciple or ask further questions.

Beginning in September, Mentor UMC plans to offer several sessions of Disciple Bible Study, including Disciple I, Disciple II and Disciple IV. If you have never taken Disciple before, Disciple I is a deeper dive into Scripture designed to help you understand the breadth of Scripture's teachings and stories in a group setting by reading through the Old and New Testaments together. Each subsequent session (II-V) takes a closer look at particular themes and books in the Bible. If you have taken Disciple I before, you can sign up to take any of sessions II, III, IV or V.
We are looking to see how many folks in our church would be interested in taking Disciple classes, and which sessions would be the most helpful for us to offer.