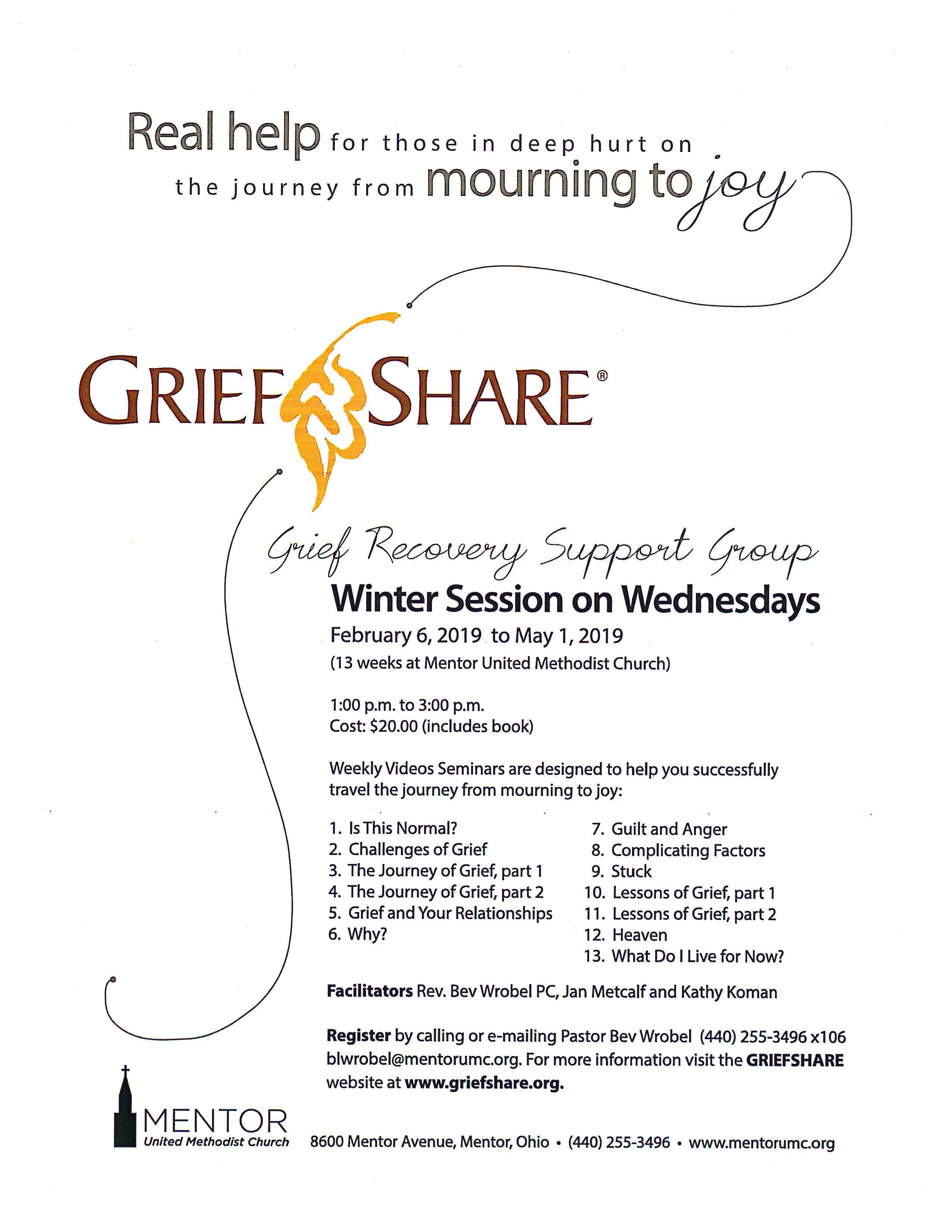 A Grief Recovery Support Group
Winter Session on Wednesdays
February 5 to April 29
(13 weeks at Mentor United Methodist Church)1:00 PM to 3:00 PM
Cost: $20.00 (includes book)
Weekly Video Seminars are designed to help you successfully travel the journey from mourning to joy.
Register by calling the Church Office at 440.255.3496.
For more information visit the GriefShare website at www.griefshare.org.