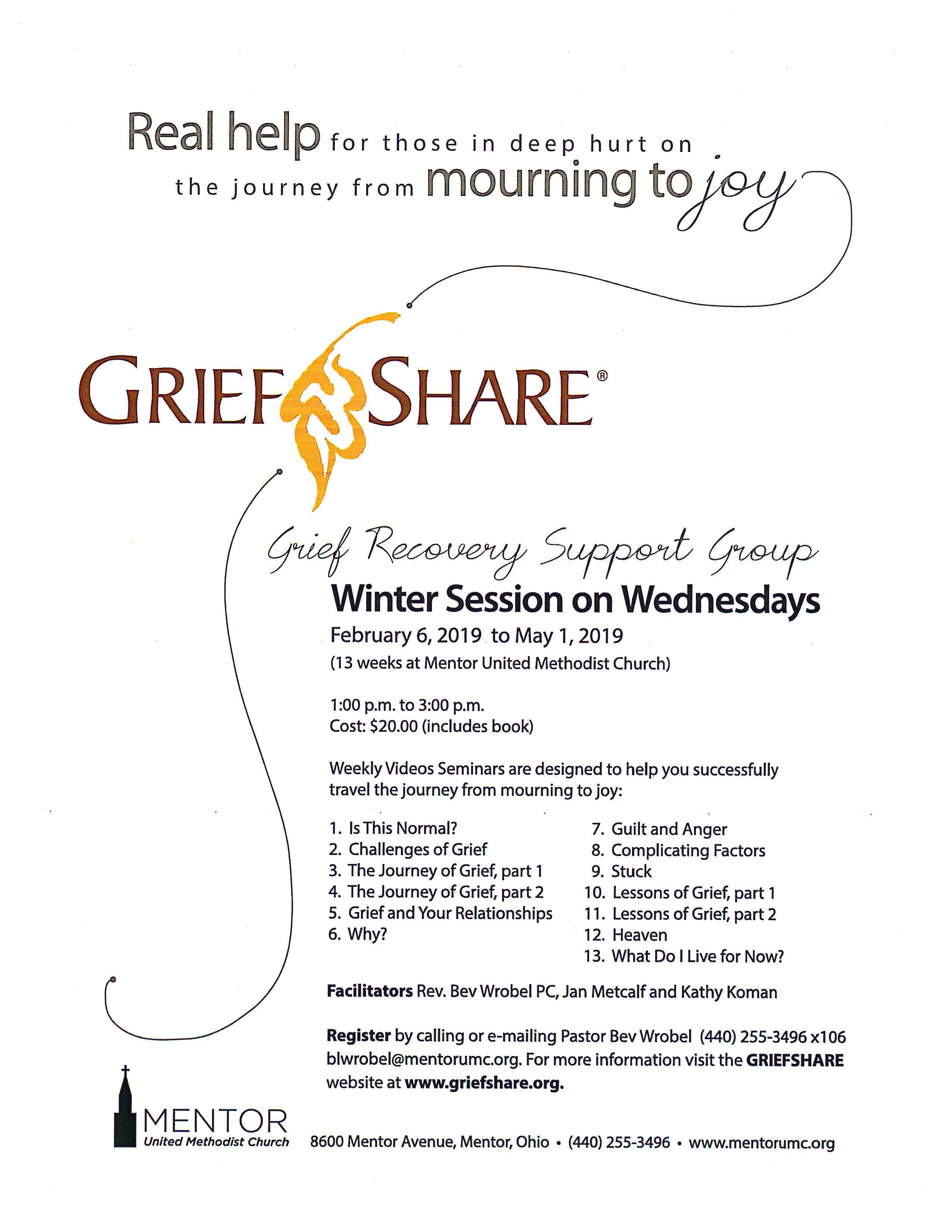 A Grief Recovery Support Group
Winter Session on Wednesdays
February 6 to May 1
(13 weeks at Mentor United Methodist Church)1:00 PM to 3:00 PM
Cost: $20.00 (includes book)
Weekly Video Seminars are designed to help you successfully travel the journey from mourning to joy.
Register by calling or e-mailing Pastor Bev Wrobel (440) 255-3496 x106 blwrobel@mentorumc.org.
For more information visit the GriefShare website at www.griefshare.org.