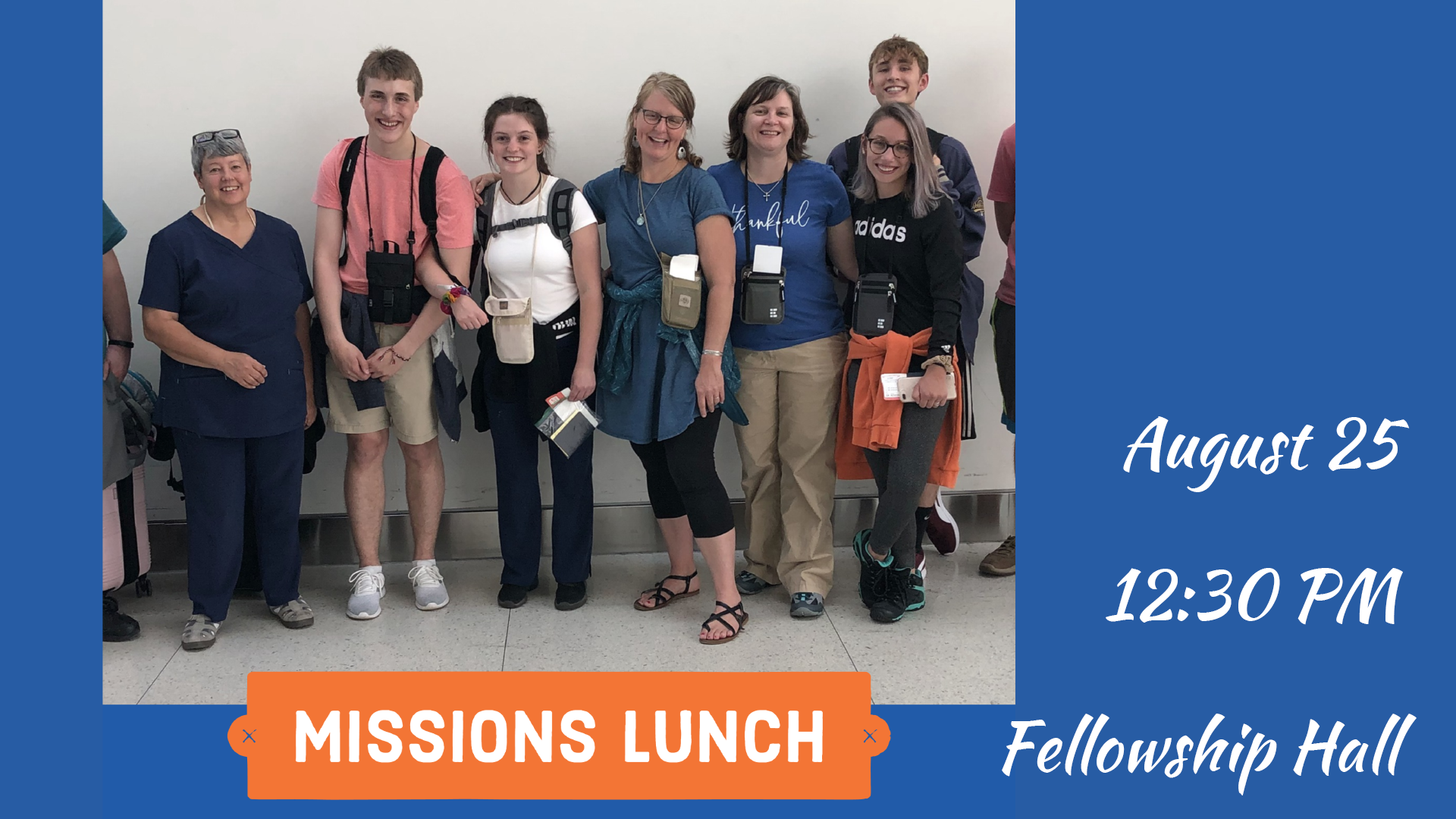 Missions Luncheon - Liberia Trip Presentation
Sunday, August 25, from 12:30 to 2:00 PM in Fellowship Hall
Missions will serve soup and salad. Tammy, Nancy, Eliana, Roxy, and Aidan will share photos and experiences from their trip to Liberia this summer. Learn about how God is working across the globe!