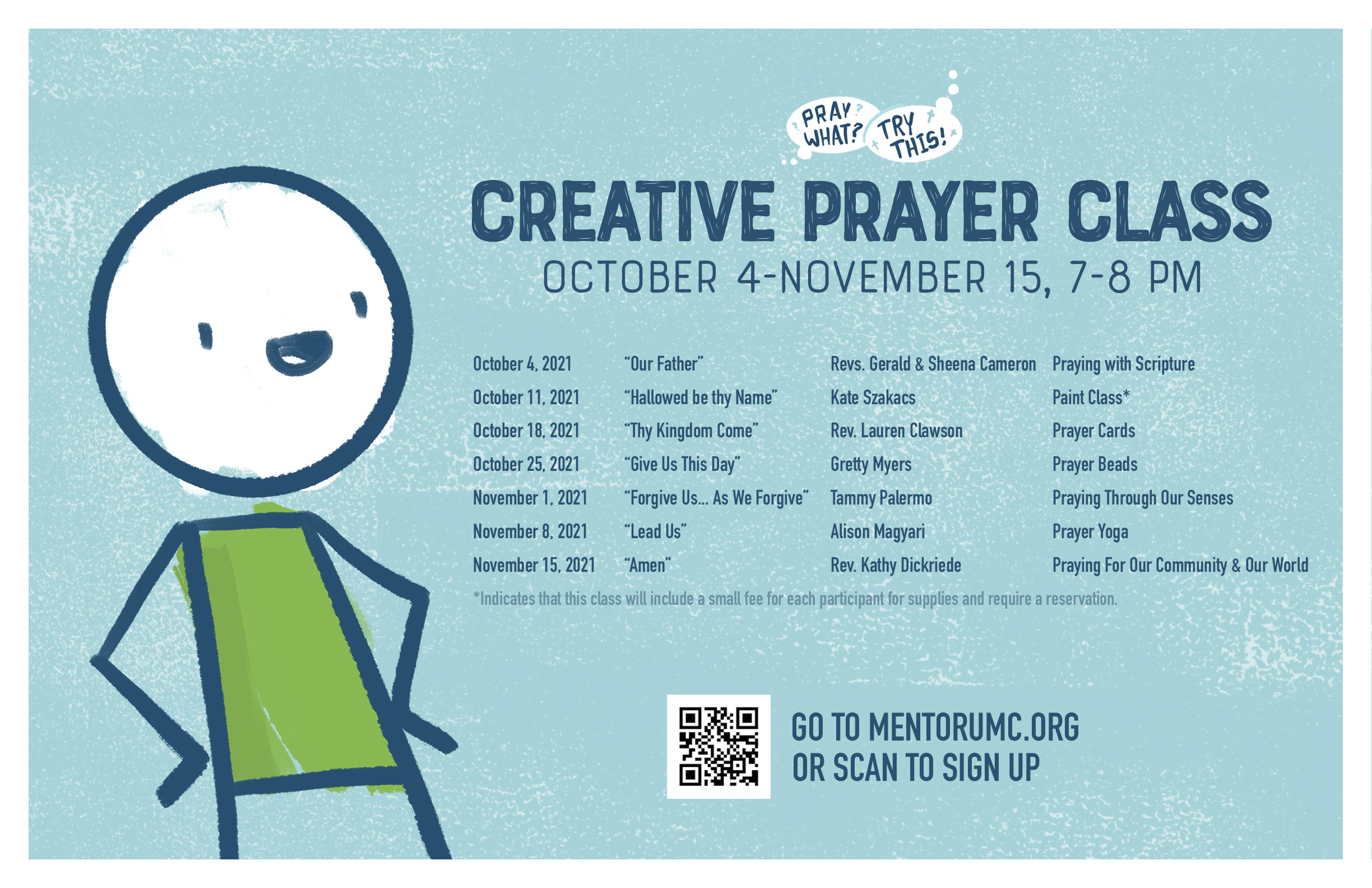 Creative Prayer Classes
To accompany our October and November sermon series on The Lord's Prayer, we will be engaging in creative prayer. Each week of the series, we will focus on a different creative element as it connects to the different parts of The Lord's Prayer. Join us on Monday nights from 7-8 PM to pray in creative and unique ways.
Sign-up is required to ensure we have enough materials. Please note the painting class on October 11 requires a small fee. Once you sign up, you will be contacted regarding payment.
CLICK HERE TO SIGN UP
If you have any questions, please contact Pastor Mikayla at MDoepker@mentorumc.org. Sign up online at this link or call the Church Office at 440.255.3496.
Oct. 4 "Our Father" Revs. Gerald & Sheena Cameron
Oct. 11 "Hallowed" Kate Szakacs Paint Class *requires small fee
Oct. 18 "Thy Kingdom" Rev. Lauren Clawson Prayer Cards
Oct. 25 "Give Us" Gretty Myers Prayer Beads
Nov. 1 "Forgive Us" Tammy Palermo Praying through our senses
Nov. 8 "Lead Us" Alison Magyari Prayer Yoga
Nov. 15 "Amen" Rev. Kathy Dickriede Praying for our Community/World