Pre-Path Party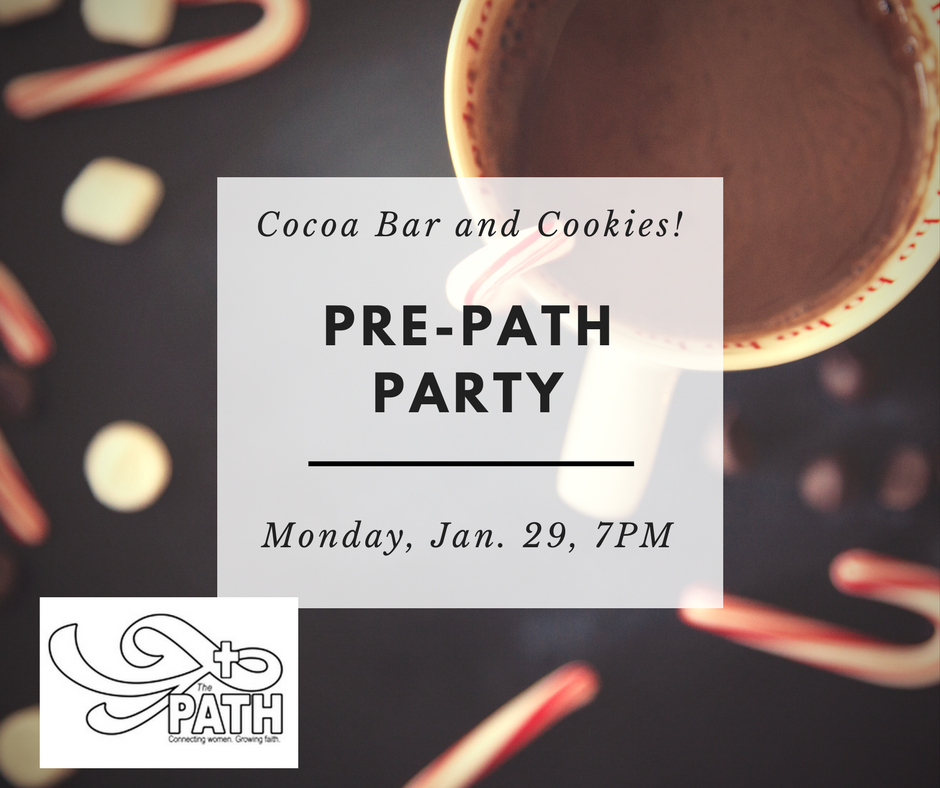 Pre-PATH Mission Project Party: Cocoa, Cookies, Catalyst and Cards
Monday, January 29
7-8pm in the Gallery
All women are invited to join us for a cocoa bar and cookies as we hear about Catalyst Ministry and create simple cards of inspiration/encouragement for women.
During The Path weekend, participants will assemble gift baskets and include the cards. The baskets will be distributed by Catalyst Ministry.
Whether you are planning to attend the PATH or not, this is a great opportunity to meet other women and learn more about the PATH and Catalyst Ministry. Please join us!