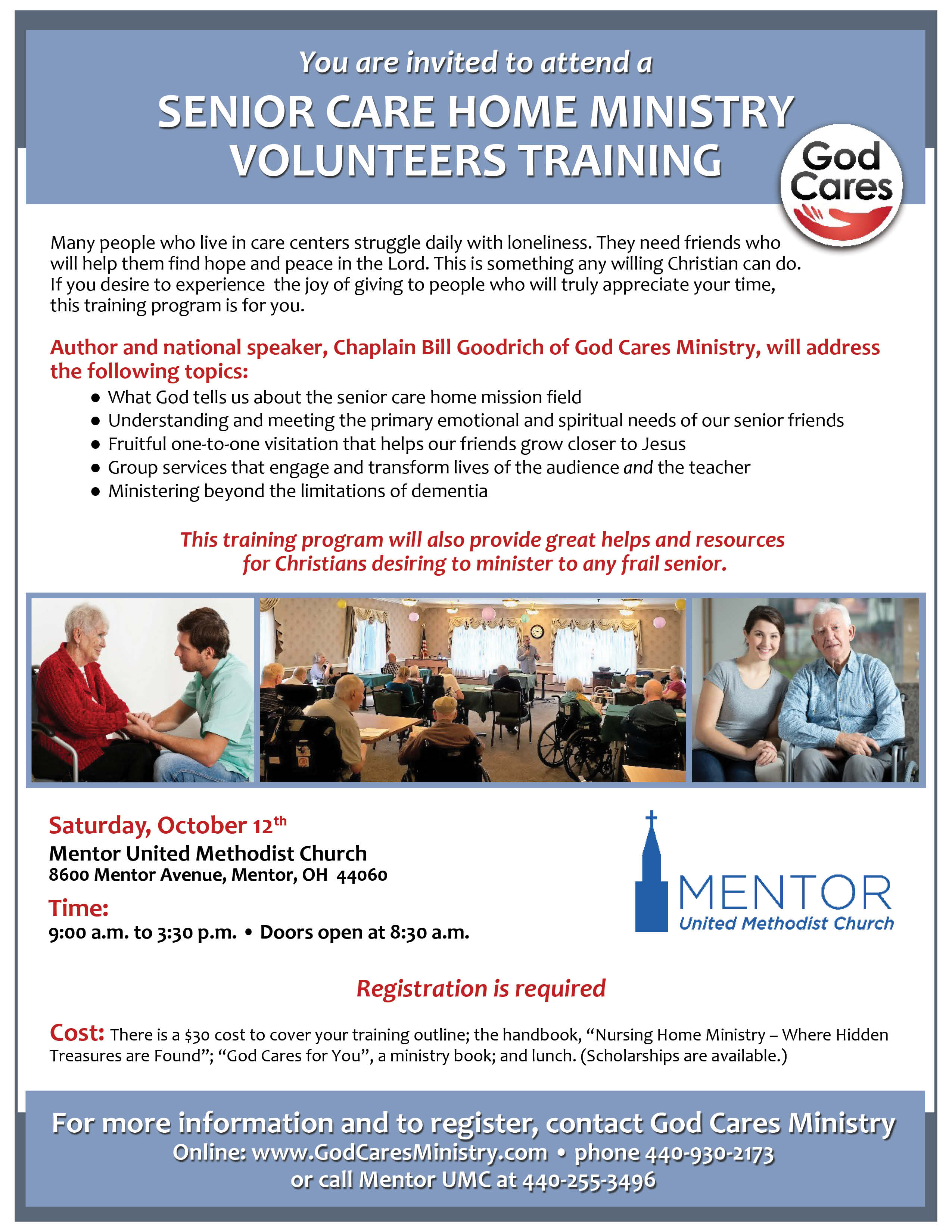 You are invited to attend a
SENIOR CARE HOME MINISTRY VOLUNTEERS TRAINING

Many people who live in care centers struggle daily with loneliness. They need friends who will help them find hope and peace in the Lord. This is something any willing Christian can do.
If you desire to experience the joy of giving to people who will truly appreciate your time, this training program is for you.
Author and national speaker, Chaplain Bill Goodrich of God Cares Ministry, will address the following topics:
● What God tells us about the senior care home mission field
● Understanding and meeting the primary emotional and spiritual needs of our senior friends
● Fruitful one-to-one visitation that helps our friends grow closer to Jesus
● Group services that engage and transform lives of the audience and the teacher
● Ministering beyond the limitations of dementia
This training program will also provide great helps and resources for Christians desiring to minister to any frail senior.
Saturday, October 12
Mentor United Methodist Church
8600 Mentor Avenue, Mentor, OH 44060
Time:
9:00 a.m. to 3:30 p.m. • Doors open at 8:30 a.m.
Registration is required
Cost: There is a $30 cost to cover your training outline; the handbook, "Nursing Home Ministry – Where Hidden Treasures are Found"; "God Cares for You", a ministry book; and lunch. (Scholarships are available.)

For more information and to register, contact God Cares Ministry
Online: www.GodCaresMinistry.com • phone 440-930-2173