The United Methodist Women continue to uphold the tradition of equipping and encouraging Christ's followers to grow and show Christ's love to the world. Throughout the year the UMW hosts events that connect women together for support and growth as well as open events that focus on educating everyone on a particular issue facing our culture today. The UMW is open to women of all ages and backgrounds and exists to enhance the ministries of the church as well as the lives of women in the community.
Current Events
Christmas In July!!
Mentor United Methodist Women New Day Circle will be collecting basic
school supplies for needy Lake County children to be distributed through the
Salvation Army in Painesville during their Back to School Bash. Items will be
collected through July 29.
Stop by the Christmas tree in Fellowship Hall or near the Chapel to pick up a
reminder ornament. Your new, unwrapped donation may be left under one
of the trees. Thank you for sharing God's love with those in need!
Items needed: pencils, glue sticks, medium size pink erasers, one subject wide
rule spiral notebooks, colored pencils, 24 pack crayons, washable markers,
scissors, rulers, plastic supply boxes, wide rule loose leaf paper, bottle glue,
pocket folders with prongs, blue or black pens, red pens, highlighters, pencil
pouches, 3 ring binders, dry erase markers, ruled index cards, backpacks, new
socks for children & teens, new underwear for children & teens, new shoes for
children & teens, men's t-shirts (colors or white), men's socks.
Plan to join us as we visit the Salvation Army to pack school supply bags on
Monday, July 30, from 9 AM until noon. Meet at church in the Gallery at 8:30
AM to carpool to the Salvation Army. All are welcome to join us! Questions?
Contact Carole Ring at 440-255-7213 or umw@mentorumc.org.
Young at Heart Luncheon
The 2017 Young at Heart Luncheon was a rousing success! A delicious meal was enjoyed as well as the musical program by Gary and Peggy Streiff.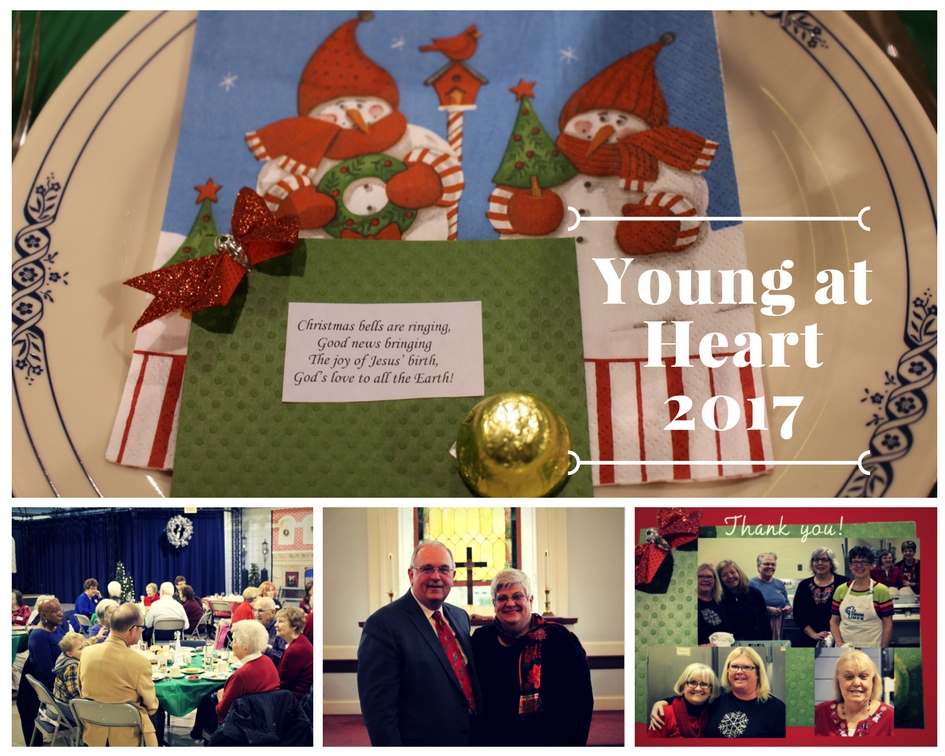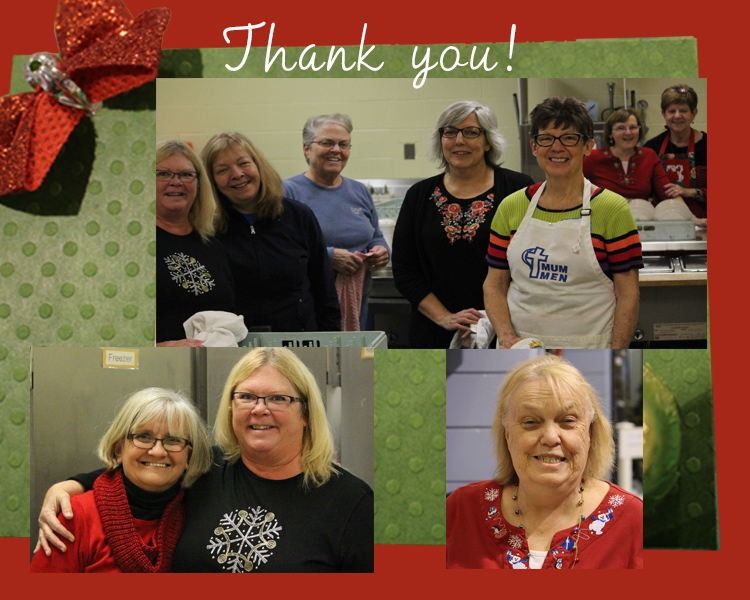 Gingerbread House thanks!
—Many, many thanks to all who worked so faithfully to create, set up, organize, donate, price, sell, make purchases, clean up and more for the Gingerbread House Craft Show.
It takes many hours, many hands and many gifts shared to have this event run so successfully for 111 years!
All of the proceeds from the Gingerbread House support local, national and international mission programs of the United Methodist Women—programs that benefit women, children and youth, thereby impacting entire communities. Mentor United Methodist Women is grateful for your generous support of this annual event!
One way we grow is through personal study and insight, check out what books and resources can help you grow as a woman of faith.