Food Ministry

**CLICK HERE TO SIGN UP TO HELP WITH MORE THAN A MEAL.**



Give Online
Mentor United Methodist Church is located at 8600 Mentor Ave., Mentor, Ohio. Contact us by phone at 440.255.3496.
If you would like to make a monetary donation, please choose FOOD as the fund online or mark your check Food Distribution. Each box of food given is valued at approximately $50.
Click here for online giving.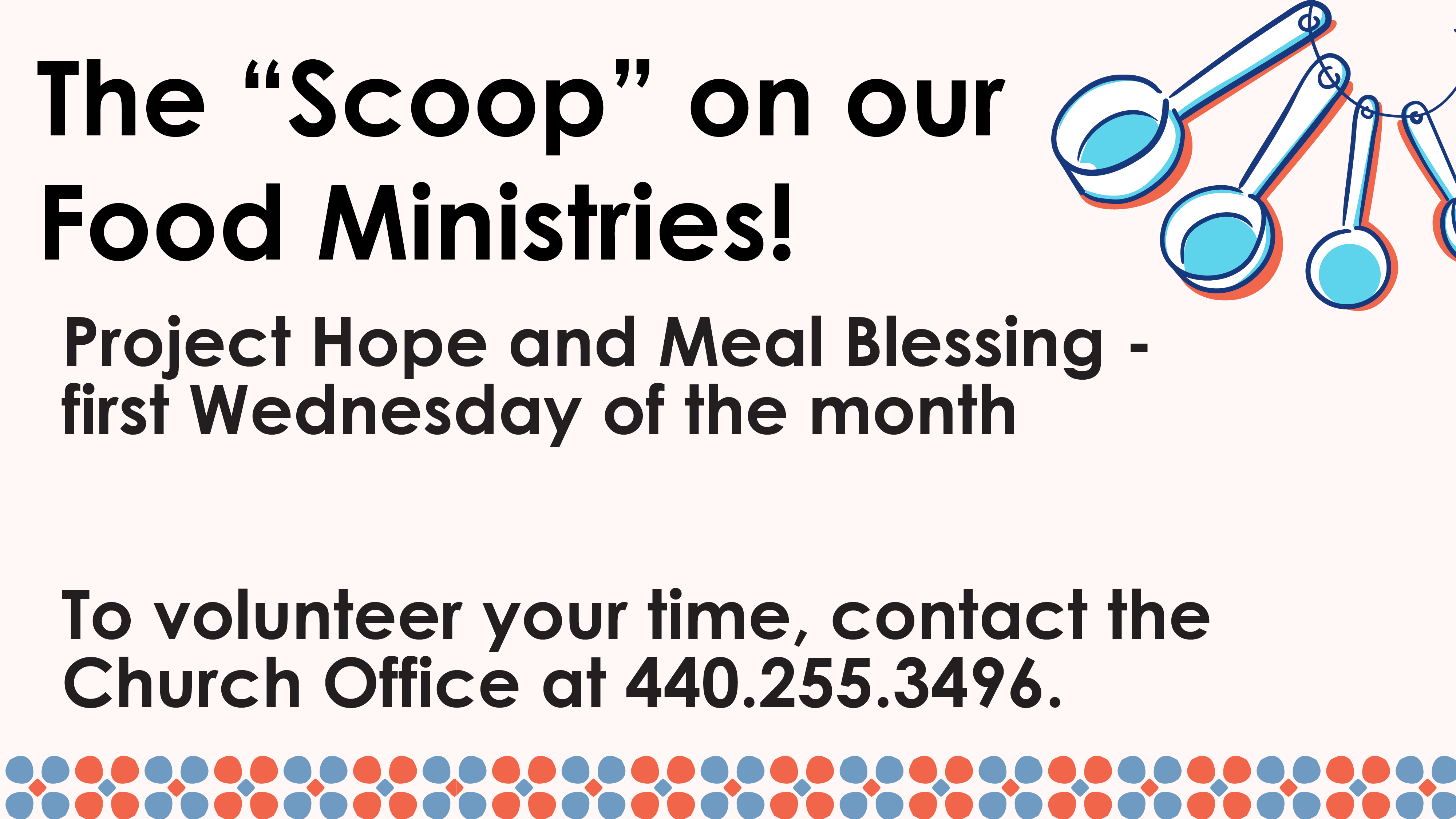 The "Scoop" on our Food Ministries
Mentor UMC provides for the nutritional needs of many in our community through several programs of our Food Ministry.


There are two meal ministries that happen the first Wednesday of every month. They are a dinner for the residents of Project Hope for the Homeless and Meal Blessing. A meal is prepared to take to the homeless shelter residents of Project Hope in Painesville. At the same time, meals are individually wrapped and drivers take them to our church members and friends that could use a Meal Blessing.
If you would like to participate by cooking, delivering, or making a monetary donation, contact the Church Office at 440-255-3496.



More Than A Meal
More Than a Meal is a food ministry of MUMC that gives a sense of connection as well as a meal. Many of those who need food are also in need of seeing a smile and hearing a kind word.
On the last Saturday of each month, we cook a meal, pack individual servings, and offer drive-thru pick-up for anyone who would like a meal. You can help cook, pack meals, clean up, or hand out meals while interacting with guests.
Often a group will get together to work the meal and enjoy fellowship while giving back to the community. The time commitment is four hours. The gift of your time and energy is much needed!
Use THIS LINK to sign up online through SignUp Genius.