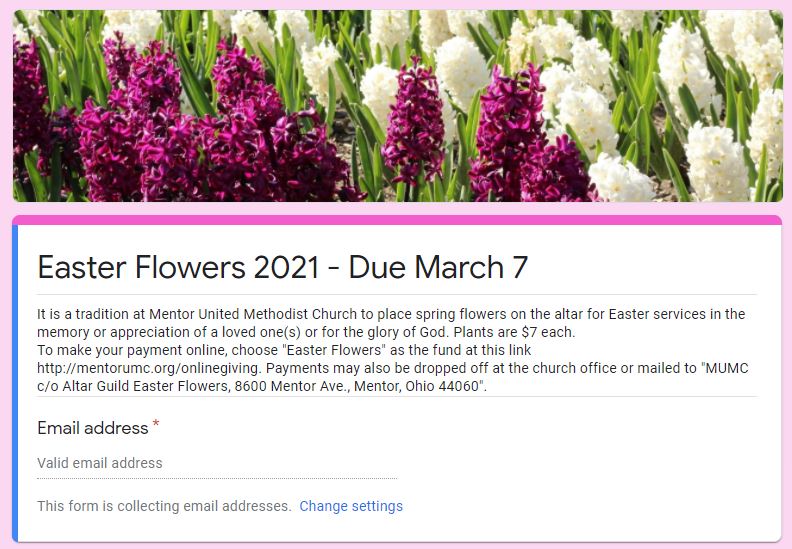 It is a tradition at Mentor United Methodist Church to place spring flowers on the altar for Easter services in the memory or appreciation of a loved one(s) or for the glory of God. Plants are $7 each.
To make your payment online, choose "Easter Flowers" as the fund at this link http://mentorumc.org/onlinegiving.Payments may also be dropped off at the church office or mailed to "MUMC c/o Altar Guild Easter Flowers, 8600 Mentor Ave., Mentor, Ohio 44060".
Please click here for the link to the form Easter Flower Google Form or click here to download and print the form to mail..