GriefShare Fall 2019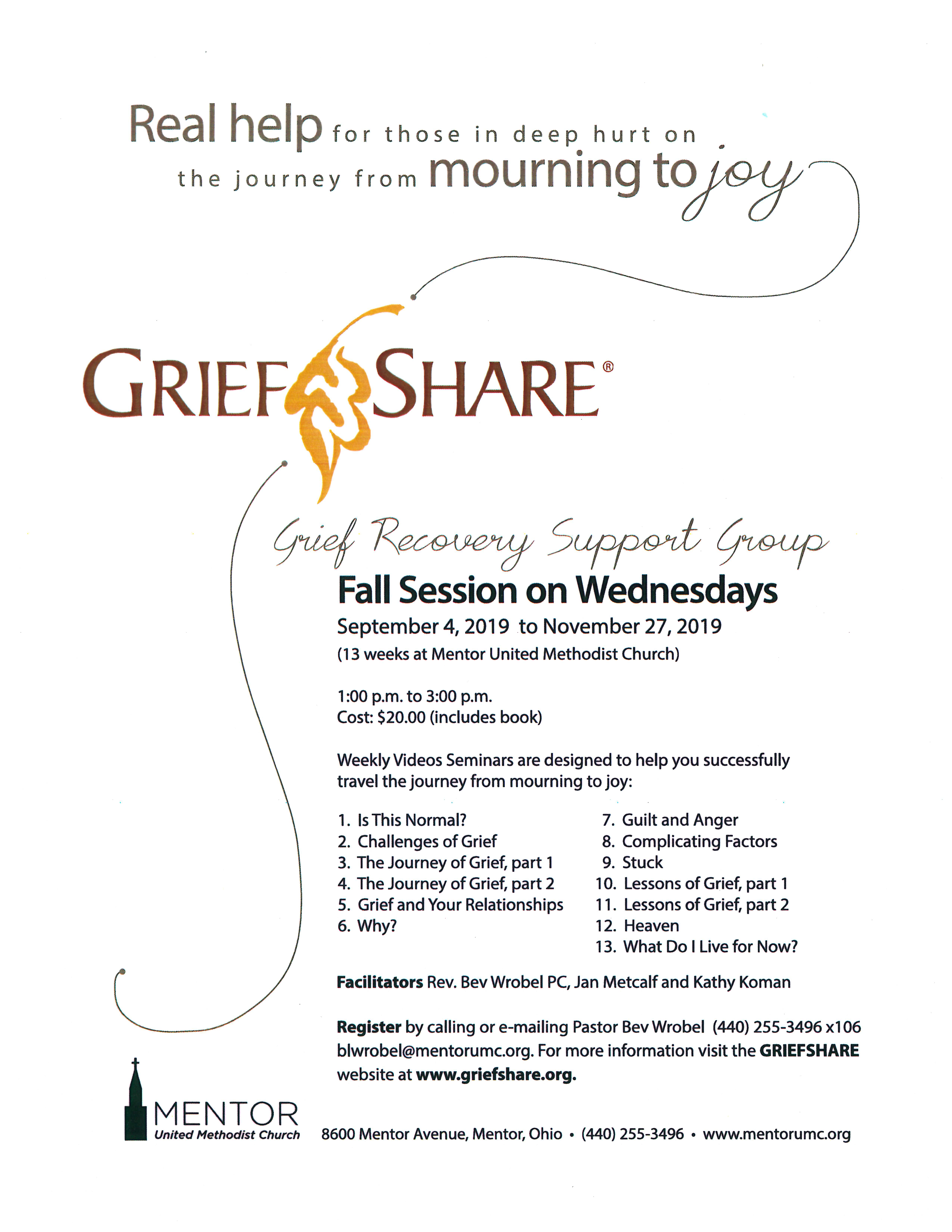 A Grief Recovery Support Group
Fall 2019 Session on Wednesdays
September 4, 2019 to November 27, 2019
(13 weeks at Mentor United Methodist Church)1:00 PM to 3:00 PM
Cost: $20.00 (includes book)
Weekly Video Seminars are designed to help you successfully travel the journey from mourning to joy. Learn more at GriefShare.org.
Register...
Click here to read on.