God Cares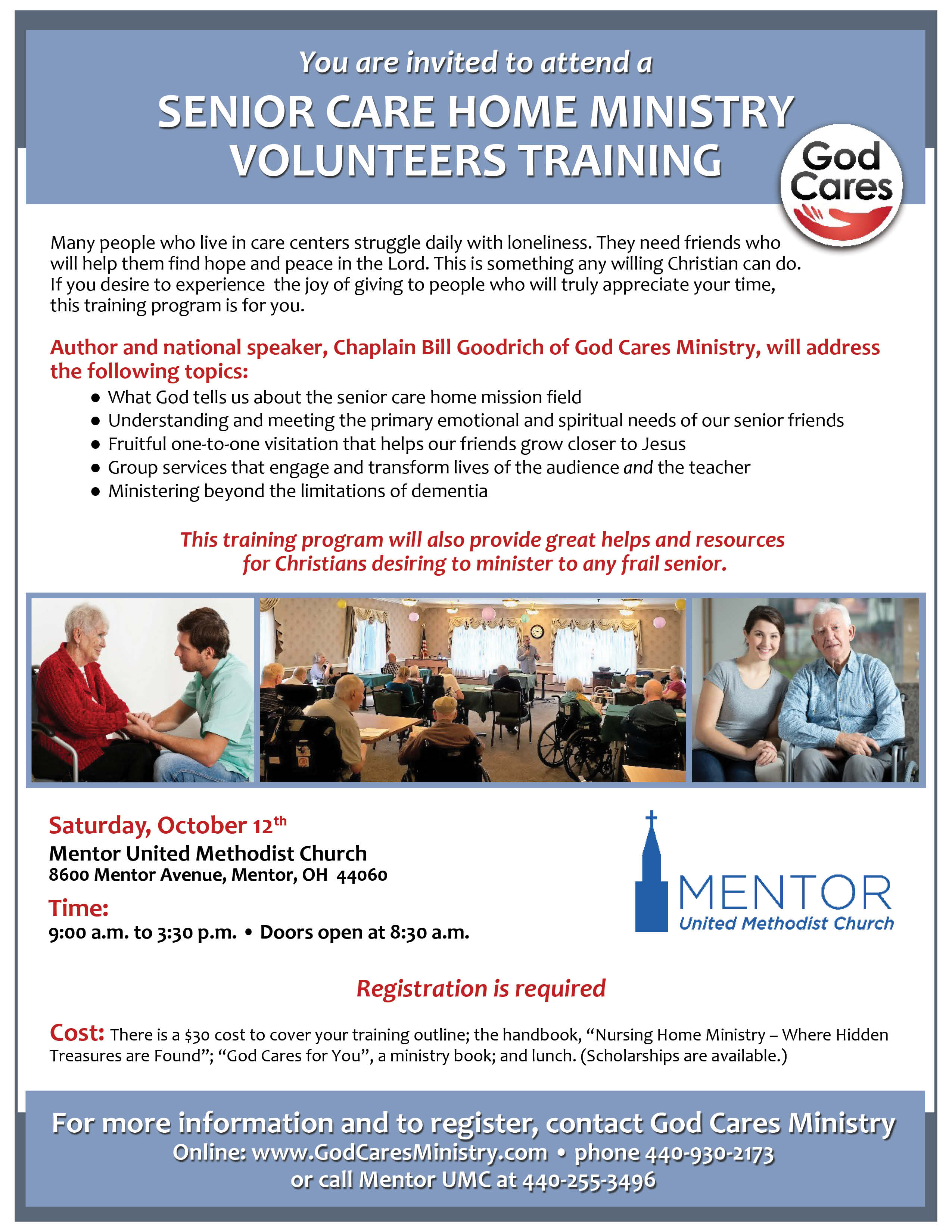 You are invited to attend a
SENIOR CARE HOME MINISTRY VOLUNTEERS TRAINING

Many people who live in care centers struggle daily with loneliness. They need friends who will help them find hope and peace in the Lord. This is something any willing Christian can do.
If you desire to experience the joy of giving to people who will...
Click here to read on.